TSS Coramba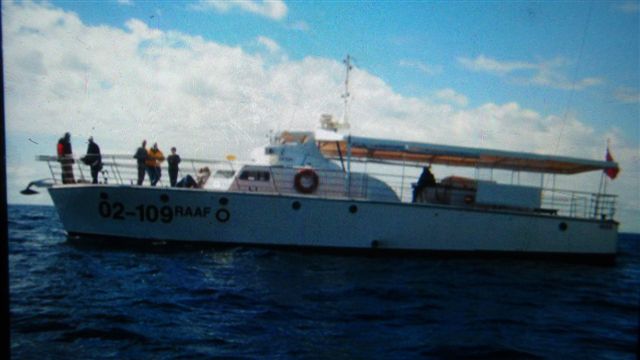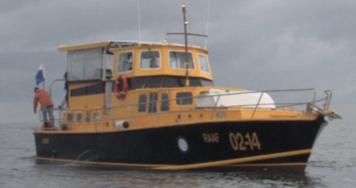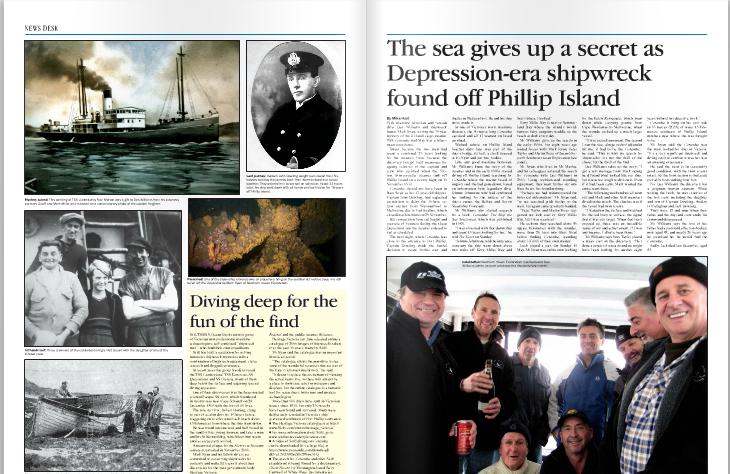 The wreck of the TSS Coramba has been located 76 years after it was tragically lost with all 17 crew during one of Victoria's most fierce storms.The storm forced the closure of Port Phillip heads the entrance to Melbourne's Port Phillip Bay,the only time since settlement.
The vessel lies in 66 meters of water and is in good condition approximately 5 nm from its last sighting.After nearly 30 years of searches by various groups, Southern Ocean Explorers a group of divers,archaeologists and historians found the wreck on 29/5/11 on board the WW2 RAAF IANTD vessel "Action"(see pic left). A group of IANTD Trimix Divers located and confirmed the wreck as the TSS Coramba by its Twin Screws and unique scuppers .Specially trained in the use of Helium these divers are certified to depths of up to 100m.IANTD in conjunction with SOE perform many searches in Bass Strait looking for lost ships.
This vessel was lost with all hands on 29/5/34.In the last two years extensive survey work has been carried out on the wreck to establish the cause of her loss.Because of its extreme depth and hazardous location dive time is limited to the conditions available .
Update:A memorial service was held on 22/9/13 on board IANTD vessel ex HMAS Air View over the wreck site where the ashes of the Captain and the Engineers sons were placed on the wreck by a team of IANTD Trimix Divers . A ceremony was conducted over the wreck site and televised by GTV Channel nine . See the attached link:http://issuu.com/southernpeninsulanews/docs/spn_current
Go to page 8
It is planned to visit the wreck in August 2016 .
More information in the Articles section of this site .
---
http://whitewaterfilms.wordpress.com/2011/06/05/divers-discover-the-%E2%80%9Cship-that-the-sea-swallowed%E2%80%9D/
Comments
No Comments have been Posted.
Post Comment
Please Login to Post a Comment.